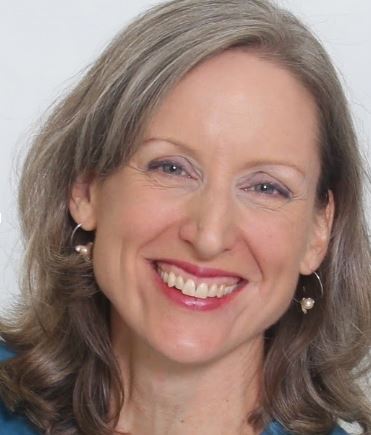 A second-generation professional flutist and teacher, I grew up with music all around, watching my mom's students grow in ability and confidence over the years, and seeing how music brings joy and connection to families and communities.
My own love for classical music led me to music school and beyond. I'm the founder and flutist of the locally renowned wind quintet, the Patagonia Winds, Co-principal Flutist/Piccoloist with the Avanti Orchestra, and an active freelancer in the Baltimore/ Washington area. 
I've performed at the National Flute Association Convention and the Mid-Atlantic Flute Convention, and am a frequent chamber music collaborator on Faculty Concerts at Howard Community College and Washington Adventist University. 
I'm passionate about inspiring students of all ages and levels to fulfill their potential. With over 25 years' teaching experience, I serve on the flute faculty at Washington Adventist University, at Howard Community College and The Music Institute at HCC, and co-direct Flute-a-rama flute camp in Takoma Park and Ellicott City, MD with Carrie Rose.
I'm proud of my students' many successes! My students have been selected through auditions for All-State and All-County/GT Band and Orchestra, and regional youth orchestras and flute choirs. They have appeared as performers in regional masterclasses and Flute Society of Washington events, as well as consistently receiving Superior ratings in State and District Solo & Ensemble Festival, top honors in regional solo competitions, and school musicianship trophies. 
My college-level students have successfully auditioned into four-year university music programs and earned degrees as music majors. My adult amateur students have performed with the Maryland All-State Community Band, local community bands, flute choirs, and chamber groups.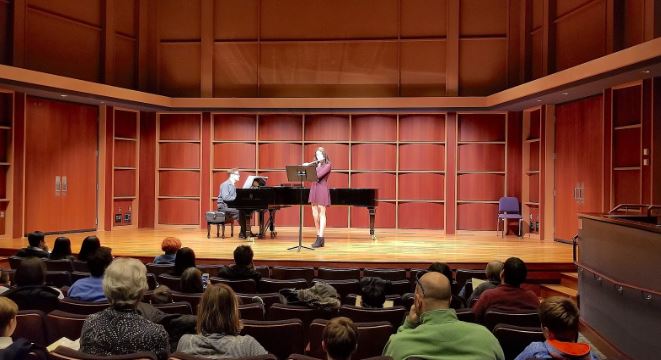 "Melissa knows how to motivate a student to reach their full potential. Since starting with Melissa, my son has become a more confident and mature flute player. She challenges him to perform, audition and attend various recitals and events that has taken his playing to the next level."
"Under Melissa's guidance, our daughter has taken on challenging pieces and learned how to work hard on both the proficiency and artistry of the music. Performing at recitals has given her the experience and confidence she needed to go on to perform at district and state festivals. She has also loved participating in Melissa's Flute-a-rama camp."
"Melissa reaches students in personal and creative ways -- for example, teaching my son to play the Star Wars theme song. She has a low-key, low-pressure, high-fun approach that works for kids. Not only do they enjoy playing music, but they excel at it."
"For me, an adult trying to learn the flute at the age of 50+, what I appreciate is Melissa's ability to identify and explain concepts. If you listen to her, and watch her play, and practice what she gives you, you will get better and you will love playing your flute."​
"Melissa's method of teaching is very effective, developing student confidence and overall musicianship, while nurturing their enthusiasm and love of playing."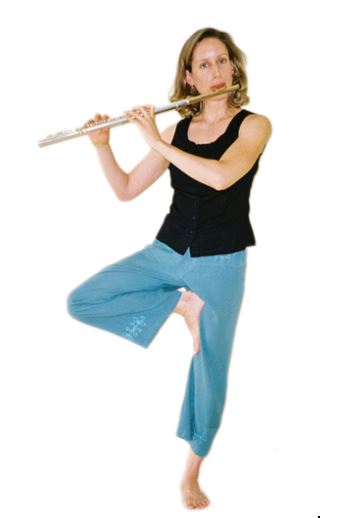 MY BACKGROUND
I began my flute studies with my mom, Marlee Lindon. I studied with Baltimore Symphony Orchestra Principal Flutist Emily Skala before attending Boston University, where I earned my BMus and MMus in Flute Performance as a student of Doriot Dwyer and Marianne Gedigian. I also received an Artist Certificate in Flute Performance from Southern Methodist University, where I studied flute with Jean Larson and piccolo with Debbie Baron. 
Also a certified yoga teacher (E-RYT500), I bring special attention to breathing and body awareness to my flute teaching.

"An exceptional musician! Her playing captured the tension and beauty in each phrase. Her tone was exquisite in every register."